THE HAPPINESS PROJECT
You feel like there's more, you were meant for more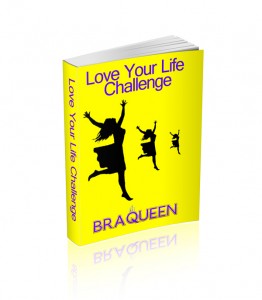 You're thinking "Is this it?" I thought it was going to be different.
But you still feel like there's more, you want more….
Would you like to love life everyday?
Break the cycle and let this be your moment.
The LOVE YOUR LIFE Challenge is a happiness inspired project that will change your life!
It has all the tools you need to transform your life so you are free to become that amazing person you are. If you want to-
Gain confidence
Learn how to free yourself of the past
Embrace who you are
Learn some tricks to  build confidence and look great
Feel empowered
IMAGINE THE POSSIBILITY
Imagine you are happy, fulfilled, confident, connected and loving everyday! Imagine turning your life around in 60 days?
Sometimes we just need a little helping hand and a gentle kick up the bum to encourage us to make a change, one that will have a huge impact on your life.
This is a proactive, innovative way for you to Live Your Life that is so easy. This is a non invasive challenge that isn't time consuming but will make a huge difference in your day to day life, and you can do it in the privacy of your own home. By the end of the 8 weeks the aim is for you to be looking and feeling great with a refreshed and invigorated mind and ready to take on the world.
It has changed the lives of over 1000 women and we are so grateful to be apart of that change!
Happiness Inspires Happiness!
Investment $47
Value = PRICELESS
How does it work?
Weekly eLessons that are easy, quick and transformational
Email support so you know we are there for you
It's life changing!