The Wonderful Year That Was 2010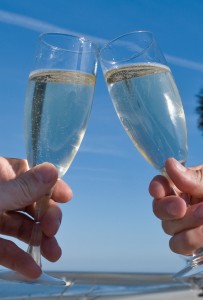 One of the things I love about this time of year is the reflection and hope that it brings. This year has been an amazing journey of growth, finding momentum, rolling out numerous projects and as always self discovery. To pin point a few things in which I have immense gratitude for and to say thank you….
My book Agents of Action– I am so proud of it and grateful to the 10 other Entrepreneurs who openly and willingly shared their journeys. It makes me so proud that the people who have read it….LOVE it and that makes my heart sing.
My business covered a lot of ground with launching several business coaching programs so I have been able to watch and mentor amazing businesses live their dream.
I developed my workshops which are jammed packed full of value and I am looking forward to doing more this year.
My blog took on advertising this year and is starting its first program later this month the Love Your Life Challenge which I love. This is my heart blog and I am grateful that people love my blog and genuinely what to love their lives.
We built and moved into our home
My girls are growing into beautiful girls and I am so proud of them
I can't forget seeing the amazing Tony Robbins
TV Presenter on Room To Grow has been an amazing experience
While 2010 was absolutely wonderful and fabulous having my business that I have worked so hard on for so many years to see it grow was simply amazing. But I would be lying if I said it didn't interfere with my relationship, my parenting and me. This year was very trying on my relationship with building our house, my business and the kids left little time for our relationship. I was engrossed in my business because I love it so much that I wasn't always present when I was with my girls. I didn't have any "me time" about 98% of my days last year I didn't stop for one second just to be… so by the end of the year I started to spiral out of control and it was time to re analyse. Which I have done.
I also surrounded myself with really negative business people who draw their business from being aggressive, negative or just feeling sorry for themselves-so-you-should-too type of people. I have never been that person nor do I ever want to be but it began to effect me so with that here are my intentions and my must do's for 2011….and my action plan.
1.      Surround myself with positive people = I have disassociated myself with anyone who draws their energy from a negative place.
2.      I really want a mentor = Still thinking and looking so I am putting it out there….
3.      To be aware of every thought that enters my head = whenever I have a negative thought or even feel down I allow myself to stop and ask myself why. I write and that helps me get to the core of the problem.
4.      To be in touch with myself and be present = I have started to get up at 5am to run, workout and meditate.
5.      Be patient and present with the girls = I remember being frustrated when I was younger that no one understood me and didn't give me the affection that I craved so I really want to be there for my girls.
6.      My relationship = It's really important to me that we grow and re connect, for me too love him for him and not what I want him to be or I think I can turn him into.
7.      I have heaps of business "things" on the agenda but I'll keep them to myself for now…. I know what I have to do so there will be some changes at BQ HQ that will transform the lingerie world. While my blog will transform into ….. 😉