Inside Out Bloggers Brunch
In the midst of being Mum, a business owner, a partner, a cook, a cleaner, a bookkeeper, a writer, a speaker, buying a house, selling a house and renovating a house it's really easy to lose yourself. You know that person who you used to love nourish and look after?
Oh I remember her but today she is even more awesome then ever before.
We have this feeling that we want to be great at everything right? But I find that today we are juggling life while walking on a tight rope that leaves little time for ourselves. Today we are at the peak of our lives and today is the only day where we can make a difference.
At the last Bloggers Brunch the underlying message was to strive and take action to pursue for goals. It's our time to shine and here are some key messages that I took home.
# Nurture your identity
# Want More Give More
# It's not about how much you earn, it's what you do with it.
# Behaviour around budget is the same as a diet and both don't work.
# You can only see what you're looking for. You don't see anything else.
This Bloggers Brunch core message is 100% congruent with me and this blog. I believe that if you nurture yourself and look after the outside it gives you confidence to tackle the inside and overcoming your "stuff" so you can create a life you love….the life you deserve.
Nurture The Outside
Garnier gave us awesome beauty products to try, their star products
Garnier Body Moisturiser
Normally I'm a body butter girl however I must say sometimes it's too heavy and leaves your skin greasy so what I really like about the Garnier Body Moisturiser is that it's extremely moisturising without leaving your skin greasy. It's available in a Dry & Dull Shin, Extra Dry Skin and Dry Skin. It retails for a ridiculous $6.95 which is very affordable for every household. Try it you'll like it.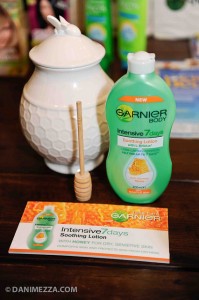 Garnier Anti Dark Circle Roll On
I love eye cream and I am addicted to them because your eyes are the first thing to age but they are also the first thing you look at. Being a Mum and it's a fact that you are always tired so often we're carrying around more baggage under our eyes then on an overseas trip. This Garnier Anti Dark Circles Roll On is a 2 in 1 tinted moisturiser.  It's reduces dark circles, moisturisers, conceals and it has sunscreen. So really it's 4 in 1, what I really like about this product is it feels great when you put it on…it's extremely cooling which makes it refreshing.
It retails for a very affordable $18.95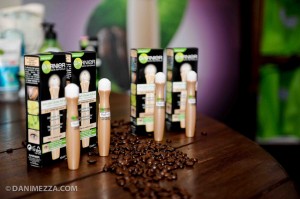 Stay tuned for my Blackmores review