How Can We Better Serve Domestic Violence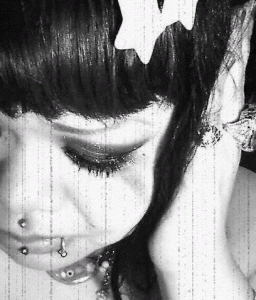 You know it is my belief that everything it brought to us at the perfect time exactly when it was meant to be. As you know I was a victim of domestic violence for many years and it is why I talk about it here on Busting Out to help and inspire others that are going through a similar situation. Most people don't talk about it both when they are going through it and once they have moved on from the abuse.
Recently I have been asked to share my story and help people understand what it is like going through domestic violence and how you get through and why you continue to stay. What can the government do to help alcohol fuelled violence?
The government as you know are looking for ways to educate binge drinking in Australia. Personally it is my belief that yes Australians are binge drinkers and it is our culture but I don't have a problem with that. I have a problem with the violence that is associated with it however I honestly believe that all the tax in the world is NOT going to fix this problem because it is the behaviour of each individual that is the problem. So the question remains how can we address the behaviour or can we?
Or are we best to educate the women or the victims on where they can go and provide the resources so they can get to these safe houses? To get clear on the message and delivery?
Should we educate friends and family on ways they can help without "getting involved?" understandably a lot of people are apprehensive about getting involved in domestic violence situations in fear of what will happen.
Personally I found that when you are right in the thick of domestic violence there are so many thoughts running though your mind that you are unable to think clearly and rationally. You feel like:
You're alone
No one will understand
You're scared about what people will think
You scared about what your partner will do to you
He has threaten you with your life or his
You're in love with his "good" side
He says he will change and he loves you
You're scared to start over
You don't want him to get in trouble because you know underneath he is a nice person.
I know and I get it. Out of all of my beatings you know not once did I ever call the police and I can guarantee you that there are many more like me who didn't and still don't. What seems like the most logical thing to do doesn't even enter your head and you hear people say "There is so much help for people who are getting abused" but it is not always readily available in times of need and often their phone and internet is being closely monitored by the abuser. So this is the area where the most help is needed.
I am keen to hear your thoughts on this.
IF YOU ARE IN NEED OF HELP PLEASE VISIT THE DOMESTIC VIOLENCE RESOURCE CENTRE OR CALL 000