To detox or not to detox that is the question
One week experts say we should detox, then the next week we shouldn't so it's really hard to know the right thing to do.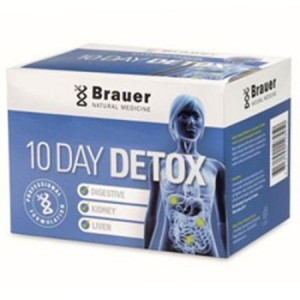 I have done nearly every detox program for numerous reasons, why? I like it. I know our bodies are designed to detox naturally however I do believe they can get a little sluggish and need assistance. I eat healthy 80% of the time and workout regularly. I could just stop there and you would believe I am perfect but I hate perfect and don't think "perfect" even exists. I am partial to a glass of champagne or nicely chilled vodka with a cheese platter on the side. Life is to be lived there is no denying that. It's just that we often don't have that balance and when we don't the scales tip….not in our favour.
Stay healthy
Now I am far from perfect and given that I do eat very healthy and I do exercise you would be excused to think I am have a smokin' toned body and super slim. Truth is I am curvy and probably need to lose about 10 kilos and according to the BMI I'm also obese. I am a healthy size 12 (Australian) who likes to feel good about herself.
I eat a healthy well balanced diet 6 days a week and have one "free" day where I can eat whatever I like. I avoid refined foods, processed foods and any food that makes me feel tried. I exercise regularly and not just to get active but also because it clears my head. I think good things because that is more important them anything. Sometimes I indulge we all do and recently over Easter I over indulged and I couldn't wait to get home to try the Brauer Detox Program. I didn't have to change my diet too much because I already do most of it but I did stop coffee and stopped my "free" day.
You body brush everyday to increase circulation and remove dead skin (which I do everyday and have for 15 years) and you just add a liquid to your water everyday. It's super easy which is why I loved it and writing this post. Add 15ml of liquid gold into your water that actually tastes great and do it for 10 days.
The result
I lost a few inches from everywhere but I didn't do it for that, I really wanted to just cleanse and remove all the crap I had eaten over Easter. I felt great and I didn't even feel crap on day 2 or 3 which you usually do when detoxing. The biggest thing I noticed was that I was holding fluid and had water retention before I started. All that went after the detox. (you know the dimpling on your tummy that you may think is cellulite, it's probably water retention)
What I loved about the Brauer Detox is that it was just easy, really easy. It requires little to no effort and you get great results.
Now to get onto those extras kilos then……..