Happiness is Finding Freedom
Are y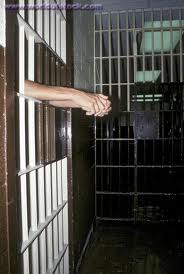 ou your own worst enemy?
Seriously who needs enemies when you have that stuff floating around inside your head? We torment ourselves into useless thoughts that manifest into real life situations and they erase any trail of confidence you had, snippet of self love and esteem. Leaving you unable to love like you've never been hurt, dance like nobody's watching and work like you don't need the money. It is so far out of reach so we settle for judging others, living life because we have too, settling for love just because it's there and we blame our past, someone or something. But one day you wake up and realise that life is short (usually it's when someone passes) and you don't know where to start so eventually you just go back into the same rut that has become your life.
It's the cycle of once home nothing will change unless you take action. Be brave and create your own journey it's time to BUST OUT and start to live life….your life….the one you were meant to live and it starts with you.
Ready let's go…
My life was spiralling out of control and I didn't know how to fix it so for a long time I didn't. After years of being physically abused and every one pretending like it didn't happen, watching loved ones with drug addiction, unstable and deadly relationships, suicide and all sorts of drama….actually drama after drama. It was a vicious cycle and I had to stop it. At 21 years of age I felt like I had lived 100 years and looked it. Life left me flat as tack, desperate and with a need to runaway.
So I did…
I had to find myself I was meant to BE somebody but I lived my life for other people so I didn't really know who I was. By this time I had my trade under my belt and I was off to sail the seven seas working as I Hairdresser for Steiner Transocean the largest spa company in the world. I was about to be trained by the world leaders in my field one of them was the QUEEN'S hairdresser. It wasn't their sales and service techniques or their management training (they were second to none) but for me it was what they installed in our hearts. They gave us the ability to believe in ourselves and tools to accomplish anything we wanted to. That anything in our lifetime is our choice and we get we choose what we want in our lives and we can make it happen.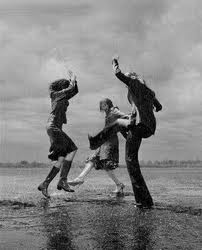 I was then introduced to the Law of Attraction and I loved it. I couldn't get enough I had a thirst I just couldn't quench FINALLY something made sense to me. I swore by it and it changed my life but I also think it's a load of crap because while a thought manifests an outcome that thought must be followed by an action because it's not going to just happen. How you look at life is crucial to loving life. How you perceive someone, something or a situation is always a choice. For example you choose whether you lose your temper, allowing yourself to be stressed, thinking the worst in someone or something, settling for a job you don't like or a partner you're not in love with. Having positive thoughts and being able to identify your thoughts is fantastic it allows you to be present and in control blow by blow. That is where success lies, happiness is being in control of your thoughts and when we have negative thoughts you can have gratitude for them and then choose to view it in a different light.
From the earth below to the sky above there is good in everything and everyone, it is our choice to view it anyway we please. I don't know about you but I choose the yellow brick road.
Ask yourself:
Who are you
What are your values
What kind of person do you want to be
Do you view yourself as a victim or do you blame others
Are you ready to start living your life
Are you surrounding yourself with the right people.
GIDDY UP