How to Bring Out Your Inner Sunglass Diva
Guest Post By Molly Borter
I love sunglasses: wayfarers, cat eyes, aviators, and oversized—they're all perfect. Window shopping for them is one thing, but actually trying them on is another story. I've always envied my girlfriends that can slide on any pair of sunnies and look instantly fabulous. I'm not the lucky one in that department, and have sworn many times that my face was just not made for fashionable sunglasses. Usually, any sassy shades I try on at the store leave me looking buggish and nothing like Breakfast at Tiffany's. This feeling of fashion defeat is similar to spotting bathing beach beauties that look gorgeous no matter how hot or sticky it is outside, like they're defying the laws of beauty gravity. I've never been that lucky, either.
Then, something amazing happened. I stopped trying to make my face fit the sunglasses and started making them fit me. Once I matched my sunglasses to my face shape and size, my sunglass infatuation reached a whole new level. Hello wayfarers!
Here's how you can tell what works best for you: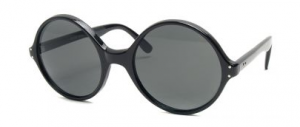 Square: This type is characterized by a strong jaw line, wide forehead, and wide cheekbones, like Gwyneth Paltrow, Angelina Jolie, and Jessica Simpson. To soften your angular face, opt for glasses with rounded edges and soft lines, like chic round or cat eye sunglasses.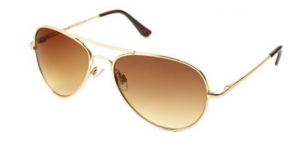 Oval: These shapes resemble Kate Hudson, Jessica Alba, and Julia Roberts and are ideal, because you can basically wear any type of frame. This is where you must keep proportion in mind—smaller frames look best on petite faces and larger frames are suited for bigger ones. Angular, square-shaped frames with softly rounded edges, like classic aviators, work well, too.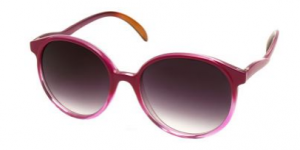 Oblong: Like Sarah Jessica Parker, these shapes are longer than they are wide, so choose oversized round or square frames to help shorten and soften a longer face. To add more dimension to oblong faces, wear a pair of glasses with décor on the temples or colored sunglasses that pop.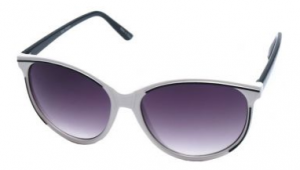 Diamond: This type is narrow at the jaw line and forehead and features prominent cheekbones, like Victoria Beckham, Jennifer Lopez, and Cameron Diaz. To take the emphasis off of the center of your face, try upswept designs, like retro-chic cat eye, butterfly, or oval designs to maintain balance.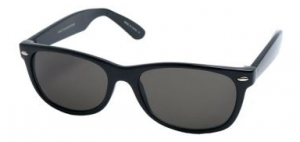 Heart Shaped: All hail the Reese Witherspoon look-alikes, who sport a triangular face characterized by a wide forehead and narrow chin. Super popular cat eye designs and wayfarer-inspired glasses will balance the strong jaw line.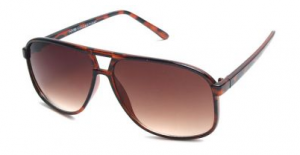 Round: For these shapes like Kate Winslet and Drew Barrymore, choose frames with lengths equal or slightly wider than the broadest part of the face in order to make the shape look longer and leaner. Square wraparound shapes are a nice contrast, like trendy oversized aviators.
Now go grab the perfect shades you deserve, and here's to letting your inner sunglass diva shine!
Author Bio
Molly Borter works as a writer from Indianapolis, IN, helping people of all ages accessorize with the perfect stylish sunglasses, handbags, and scarves. She is a lover of fashion, beauty, sunshine, advice-giving, and feeling fabulous.