Stop Being a Prison of Your Past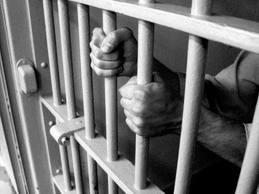 You have to break the cycle and stop the war.
You know when you look at children and they are so happy about the simplest things, they don't understand months or years, they have no concept of what or how long a month or a year is but slightly days and how many sleeps.
This is presence and what being present in life is all about. To only live in the right here right now. That is why children are so happy because they appreciate and love every minute of every day. They want everything now because they have no concept of time, it's brilliant.
As we get older society and life consumes us it dictates what we should be doing and when. What we should and shouldn't say, children say whatever they what whenever they what because they don't know that there is protocol and processes of what should and shouldn't be said and when. Then life experiences bring us to point where we let the past dictate our future and how we view the world no matter how distorted it maybe.
How do you create a crystal clear vision?
You surrender to what is…
1. Embrace your past:
It's easier said then done and it's a process that needs constant addressing. You can't blame anyone or anything. I held onto too much pain for so long because I hated then men who physically abused me. I stopped believing in love and I thought every man would hurt me.
I let it go and I even gave them love and wished them well. No one ever means to hurt anyone, I truly believe that.
You can't change your past but you can use it to fuel your today.
2. Rediscover Yourself:
You aren't the person that you once were and you never will be, remember the value you offer and how much love you have to give and give it yourself. Nurture the person within; take the time to get to know you again. Think about what you like doing, what do you believe in and what makes your heart beat faster?
I discovered self help books, I fell in love with them and I was reading a book a week. This allowed me to grow and move on, to know that it is OK to treat yourself, be yourself and love yourself.
3.Embrace Who You Are
Never apologise or feel guilty for your weaknesses we all have them. I used to get embarrassed for my terrible spelling and poor grammar. I love too write and the more I write the better I get however people who focus on words frustrate me because they miss the message. I don't apologise for this it is what it is and I embrace it.
I am a person who likes too laugh and it's loud, that's OK the world needs more laughter. I am not tall and slim in fact I have curves and breasts, I now embrace both.
You are who you are and that's OK. Love you for you because you are really amazing.
4. Student first:
Never stop learning, always challenge yourself so you can evolve, grow, be awesome and live awesome. Live for today and not for yesterday or tomorrow but for today. Challenge yourself because people who have goals have a purpose and a passion. You can't drive somewhere you've never been without a map, what makes you think you can go through life without a map? You'll get lost…
5.Treat Yourself:
There are little things you can do in your day that make you feel good. Everyone has a vice a little something they can do just for themselves. Do it often.
Every week I have a beauty ritual; I give myself a facial, a body scrub and it makes me feel good. Sounds simple? It is but it works. I also wear nice lingerie shhh….don't tell anyone. It gives me confidence and it makes me feel good. At the end of the week I love to sit down with my partner and my girls with delicious Brie, Quince Paste and we make a platter and we have "a party" as my girls say, we sit around our kitchen bench and talk and listen and laugh. My Miss 2 sits down and says "Cheers Babe". Simple things that make you smile…cherish them.
6. Balance:
A good friend of mine says everything in your life needs to fit into 3 things Love, Abundance & Health. Allow yourself to love deep and be loved, to have an abundance of everything you need, to live a healthy life to exercise not so it's a chore but do something you enjoy and eat food that fuels your body and makes you feel good.
Brendon Burchard says at the end of your life you will only ever have 3 questions:
Have I loved?
Have I lived
Have a left a legacy?