The Facelift Without Surgery and a Therapist
I have always said "I don't mind how old I get as long as I don't look it". Being a skincare addict I always look after my skin. Once we destroy our skin you can never really regain what we lost so it's important we take a couple of minutes a day and dedicate it to our skin. A skincare routine doesn't need to be time consuming or expensive just the basics. A friend once said to me "I don't have time to moisturise" that is the craziest thing I have ever heard because it takes about 30 seconds.
While there are a lot of people who want a quick fix there are also a number of people who aren't so eager to go under the knife or get Botox. So for you guys this post is for you!
Recently I have just finished an 8 week skincare routine called The Lift from Eternal Beauty Products. It's a face mask you mix and put on once a week followed by a moisturiser. Here is the brief:
The Lift non surgical facelift gives dramatic results in an instant. It lifts, tones and firms leaving the complexion refined and radiant giving you a younger, fresher look.
The Lift has been used professionally by leading make-up artists to the stars for many years. Now this amazing salon style treatment is available worldwide for use in your own home to achieve the same dramatic results.
It is used by celebrities around the globe; in fact it was a Hollywood secret for years dating back to Marilyn Monroe! However now it is available for everyone.
Here is my before and after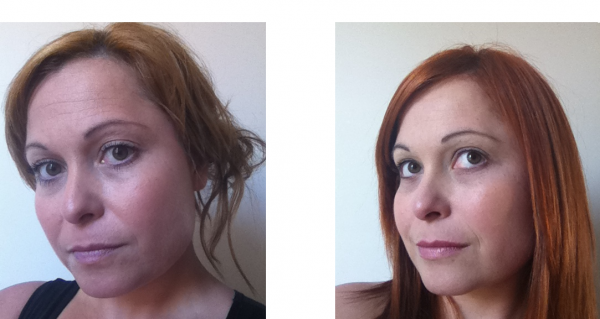 THE VERDICT

I have tried almost everything in the beauty world however I have never felt or seen anything like this. It's easy to mix and once you paint it on you lay down for 30 minutes while it goes to work. You feel a tightening sensation and you look like you're around 200 years old when the mask is on but once it's off it feels great.
Note: Your skin looks slightly red because your muscles have been working but it goes away quickly. You can't wait to take the mask off because it does feel tight by the end of the 30 mins however the collagen moisturiser that follows is awesome. I could easily use that everyday it feels so good.
The Lift
Did it? What I did notice was the massive reduction in the wrinkles on my forehead and I think you can notice that in the picture. I would recommend it to anyone who wants to smooth out lines and wrinkles and give your skin a lift, I really liked it. I would use it again and again and again!
It retails for $235 so it's great value for what it does, there is also a bonus pack including the Eyesential which I will be writing about shortly so stay tuned!