There Is No Such Thing As Problems Only Situations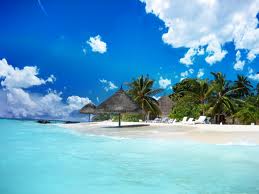 Once upon a time there was an amazing person who had a life filled with great friends, love, family and career but she didn't quite realise how amazing her life really was because there was a lot of "things" she didn't have. Until one day she found herself in paradise, life was good. One day she found herself thinking "Yes but ……"
Is this you?
Maybe it's time to stop and look around, then take notice of all the amazing things and people you have in your life. Now take time to be grateful for those things.
There is only drama if you create drama.
If I told you there are no problems what would you say? You see there are no problems only situations that need addressing. Deal with them as they arise and never place them on the shelf for later because only then there is a problem. When you create a problem you create pain, do you really want pain in your life? Make a simple choice and a simple decision and vow to yourself that you will never create more pain for yourself. When you create no pain for yourself you also create no pain for other people.
Start to take notice of what is going on internally, check in a few times a day and ask yourself "Am I at ease with this moment?" and/or "What is going on inside me at this moment" can you feel any tension and pain anywhere? If you can feel tension somewhere you know there is some resistance within therefore you are denying what is or the present.
Let me ask you this- If you eat something that was making you sick would you continue to eat it? I'm guessing no. However we allow ourselves to poison our minds until we are looking at life with distorted vision. We change a situation by taking action, speaking out if we have too, leave the situation or accept it. Any added thoughts and behaviour is crazy and unnecessary.
Are you remembering to observe your mind? Remember to smile at it.