Trust The Process Of Life & Your Dreams Come True Warp Speed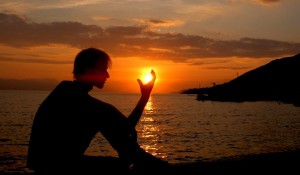 When you think everything is organised, you have momentum and you are reaching for the stars accomplishing your goals it's important to pay attention to the signs. To know what you want but also trust the process of life and be aware of what unfolds around you then be ready to strike and take action. If that isn't woo woo enough for you then you must also know that the universe is always giving us messages.
For example just before Christmas I wrote this Facebook note…
Everything you need to know is already inside yourself though our minds are making so much noise we miss the message. If you continue to miss the message it will manifest into something else that forces you to stop and listen for example a tummy ache, a headache and sometimes worse.
The most exciting thing about having time off and away from work is your mind becomes clear and everything that really matters is right there in front of you. That's when things become clear and why you often get epiphanies while you're on holidays, your mind is resting and you can hear the message. 
Have a magical Christmas and may you hear your message so you can create a life you love in 2012.
Love & Laughter
Rx
That same afternoon my Vision Board fell down, now this may not seem like anything exciting but it means a lot to me. I am a huge fan of Vision Boards because they keep me focused and I know what I am working towards at a glance. It's like writing your goals down it's seven times more likely you will accomplish your goals when you write them down. Last year I updated my Vision Board and it kept falling down and this had never happen before so I consulted a few experts in the field. They said my Vision Boards weren't a true reflection of what I really wanted, so I tweaked it until I was happy with it. Just 2 weeks later it was falling down again, so I worked from my heart space from deep within and I did another one. I realised that I was putting things on there that I had already accomplished and what society says I "should" thrive for. Once my new Vision Board was up it didn't fall down again until I had achieved most of the current Vision Board. Then trusting that this is now the process of what happens I updated and created a new one, now this one isn't that old but it has begun to fall down again. It's time to create a new one, which is divine timing with the new year.
I know this may be hard for some people to swallow however it is always a reminder just to be aware of what messages come your way and when you operate from your heart space you accomplish your goals warp speed.
What's on your to do list for the year?
Make magic x