Where Is Your Life Going?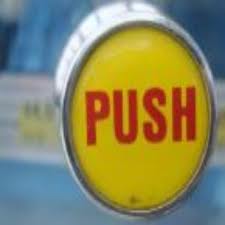 So often we drift through life with no direction and thought about where we want to go…we just settle somewhere in whatever land, longing that one day something may just happen.
While loving the idea of floating through life it's not really the ultimate is it? Not like the feeling of when YOU have achieved something awesome because you took action. You know those butterflies in your tummy and that fire in your belly. That to me is what living is about, grabbing life by the reins and going on the ride of your life.
Do you know what you want to achieve in your life or have you discovered your passion?
Just recently a friend of mine split with her partner of six years and while it is heartbreaking and sad I couldn't help but feel pride for both of them. You see nothing "happened" that resulted in the split however they asked a simple question "Where is this relationship going? Is it going anywhere?" They both decided it wasn't going anywhere and it was time to fly solo for a while. That's a tough decision because if you have a solid reason then you make the decision, however it's much harder to ask a question when everything is OK but not great.
Which leaves you with one question- Is this it? I feel like there should be more.
While I am not an advocate of creating drama for no reason but you do need to check in every now again to ensure you're on track. Not just in your relationship but every area of your life.
Start to think about-
What your ultimate day looks like
What are you doing
Who are you with
What can you do today to start making that happen?