Expression of Love & Gratitude…Born this way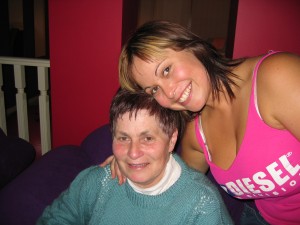 For as long as I can remember we have always had a special bond one that is different to most. I don't really know why because being the 4th girl you could have easily just put me in the "I've done this before basket" so that's why I know it happened from the minute I was born…the connection that is not quite the Mother and daughter relationship most people have. Truth be told I have always protected and Mothered you from a very young age like you do for me.
With that I love your strength and your determination, the love you give has been present through out all of my life. You are very realistic in parenting so I have always felt comfortable when I needed and wanted your advice. You have always been my rock and my sounding board which I am incredibly grateful for. I am also grateful the help and support you give with my children and I love that they love their Nanna Nanna very much. I am grateful that they have an incredible relationship with their Grandmother one that I didn't have so I am so grateful they do. I am grateful that you are travelling and enjoying your life and you are at peace.
You are such a wonderful loving and giving person who is fun and outgoing and I am so grateful you are my Mum.
I love watching you shine.
#This is part of a series of posts called Expressions of Gratitude because we choose how we see people and that there is good in everyone. To focus on the good not the bad because to love unconditionally without judgement to live and be open to be loved.