Expressions of Love & Gratitude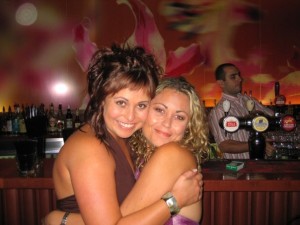 You are my sunshine my only sunshine you make me happy when clouds are grey.
Last week I started my series on expressions of gratitude to promote positive thinking and to remind ourselves that we choose how we view people, there is light in everyone.
What I LOVE about Miss 3 the third in line to the throne.
Remember when I just left home and moved to Alice to be with you and I was 17 y/o and free…..so I did what every girl does. Feeling radical I cut off all my hair….my crown. I cried in the hairdressing salon because I hated it and you bought me that styling product that cost $50 which was so EXPENSIVE because we lived on our own and earned about 2 cents an hour. But you still bought it for me because you wanted to cheer me up.
That's just the person you are and I love that about you, you have the best outlook on life you are so positive and just a joy to be around, I love that you are crazy and silly, I love your sense of freedom, I love your big eyes, I love your work ethics; you are so professional but always have fun and the way you care for people, people can't help but to love you back. We lived together and worked together for years and we never got sick of each other you "got" me and I "got" you. When I think about you I just think FUN. You are just a beautiful spirit, so caring, giving and loving. I really do just feel so grateful to be able to share my life with you.
I wish you all the love, luck, laughter, health, wealth and good times this world has to offer.
I LOVE YOU SOOOO MUCH xxx
Immense gratitude
Nay Nerd x