Expressions of Love and Gratitude
Second in line to the throne.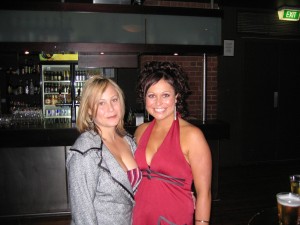 I put you on a pedestal, you always seemed to have together you always oozed sophistication and elegance especially through these country eyes years ago. I didn't know you then so I am extremely grateful that the divine bought us together when I called you the night I left my abusive relationship. You didn't really know…know me and you gave me a bed when I didn't have one during a time when you yourself were just about to have your first baby. I got to know you as a person, as a sister and as a friend. I love that:
You are such a giving person
I always loved the way as a Mum you are firm but still so much fun
I love that you are so dedicated to your family as a Mother and as wife. You truly are the core and the rock of your family.
I love your strength and your selflessness
I love that you are so silly
You care for and about the environment
I love the personal growth you've had over the last couple of years
I love that your relationship is the strongest it has ever been
I love how you always get back up
I love how you are so open
You know what I.Just.Really.Love.You.From.The.Bottom.Of.My.Heart.
Sisters by chance friends by choice.
I love you x
#This is part of a series of posts called Expressions of Gratitude because we choose how we see people and that there is good in everyone. To focus on the good not the bad because to love unconditionally without judgement to live and be open to be loved.