Expressions of Love & Gratitude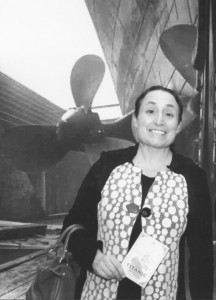 When I think of the first in line to the throne the word that comes to my mind is reinvention and that is what I admire most about you. You have shown incredible strength to reinvent yourself the way you have. I love:
Your passion
Your connection to the universe
Your self awareness
Your openness
You care
The way you try and look at something through the other persons eyes
You try and try again
I love that you have found your passion and you have found a career that you love and you are so good at.
I love that you don't have to say a word because it shows on your face
You love and feel deeply
What I love most about you is your laugh its so contagious
We hear so much about how people overcome adversity but you are a real inspiration and a living advocate that anyone can turn their life around and I am so glad you have because you live to tell the tale.
What I am most grateful for is that we have connected and become closer then ever before. Loving that and loving you x
#This is part of a series of posts called Expressions of Gratitude because we choose how we see people and that there is good in everyone. To focus on the good not the bad because to love unconditionally without judgement to live and be open to be loved.