To Celebrate Childrens Values We're Giving Away…
We recently discussed "What values do you teach your children" it's something that many people think about but don't often know how to go about actually installing and teaching their children values. Now the obvious and most successful way is to be a good role model for your children. To know the things that you would actually like to teach your children. For example some feedback from our readers:
All starts within first, value innocence thru that brings wisdom, truth brings trust and creativity, generosity brings satisfaction, courage opens our hearts also allows us to be responsible, Forgiveness is vital for everything!!!
Open mindedness = non judgement!! I don't want my children growing up thinking that they r better or less then others, so I never bitch comment or encourage my children to finger point, isolate tease others for there fortune or misgivings…
Innocence, truth, generosity, courage, kindness/sweet words, forgiveness.
Compassion, respect, humility
Infinite wisdom from within
Confidence, honesty, trust
What incredible values to have and to pass on!
Some more subtle ways is to encourage them to watch and read age appropriate movies and books. So we are having a Disney Giveaway to celebrate such an amazing topic.
1 DVD Pack including a copy of The Lion King 2 & 3 AND 8 x 21 Saxon Binoculars
TOTAL PRIZE VALUE $148.90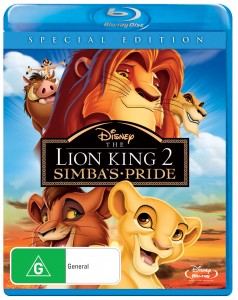 Tell us in the comments below what you love about the Lion King.
Entries close 6thth June 2012
You can download a Lion King activity sheet here or  download a Lion King Color sheet